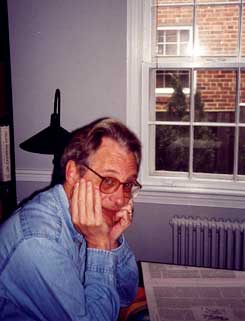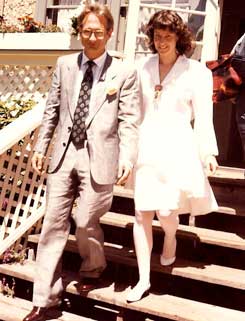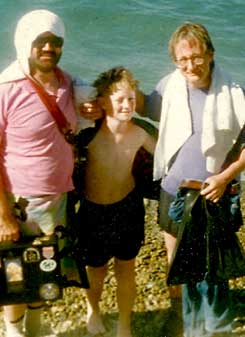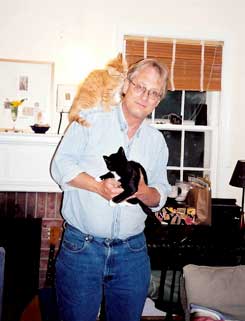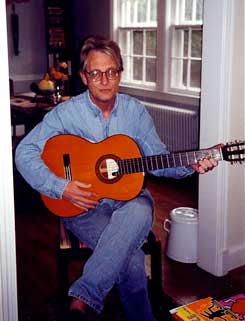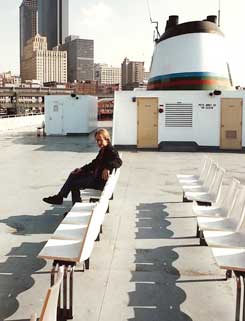 December 18, 1949 - January 10. 2003

Biography/Obituary
Roger D. Anderson was born in San Diego, California and spent his childhood and youth in El Cajon, a bedroom community near that southern Californian city. He counted as a close friend since junior high, Lester Bangs, the rock and roll critic, famous for writings in Creem and Rolling Stone Magazine. Roger enrolled in San Diego State College in 1967 but after completing two years and after some digressions associated with drugs and self-direction left for the San Francisco area, enrolling in San Francisco State, where he graduated with a degree in English Lit.

This was a tumultuous time in SF and the poets and protesters whom he met affected him tremendously. To put food on the table he worked for a group of social workers transcribing court sessions and so became a speed typist. He was Editor of the Arts section of the Daily Cal, the paper of UC Berkley in 1984 and during this time began interviewing some of the great poets of the Beat Generation. His first published interview was with Gregory Corso.

In 1985 Roger met his future wife, Sandra Schneider, while they both worked at The Daily Cal. During this time he also worked for The San Francisco Chronicle writing headlines and copy editing, and for the East Bay Express, the San Diego Reader and San Francisco Magazine. After marrying in 1990, the couple relocated to Seattle. Roger worked there for The Seattle Post Intelligencer for 6 months, later working at The Seattle Times writing a column called "Seen, Heard, Said," a short byline having to do with popular culture which he wrote 5 days a week. This column gained so much attention that he was spoofed three weeks in a row on a local comedy show
called "Almost Live."

His longer pieces were printed in The Seattle Weekly and the
Eastsideweek which was located in Silicon Valley. Roger published one of the first stories detailing the rise of Microsoft and Bill Gates.

Sandra was offered a job as Art Director at the Washington Post, so the couple moved to Washington D.C. Roger found work at the Scripps- Howard News Service writing copy which went out on the wire, but continued to write long pieces for The San Diego Reader, The Seattle Weekly and Eastsideweek and working on his poetry, a lifelong love, and two books, one on his father's family and one on Pop Culture. His untimely death at 53 left much work undone and a vast gap in his family's life and love.
SCRIPPS HOWARD NEWS SERVICE
Date: Monday, January 13, 2003
Section: Source: Scripps Howard News Service
WASHINGTON - Roger D. Anderson, arts and entertainment editor at Scripps Howard News Service, died Friday, Jan. 10, of complications of a rare lung disease at Johns Hopkins Hospital in Baltimore. He was 53.
An accomplished musician and poet, Anderson devoted his 17 year newspaper and magazine career to chronicling popular culture, of which he possessed an encyclopedic knowledge. In his own time, he wrote freelance articles for alternative weeklies across the country.
For years, he wrote popular satirical celebrity news columns at the Seattle Times newspaper and Scripps Howard News Service in Washington, D.C., where he worked since 1993.
"Roger was kind and generous, traits that were reflected in his writing, editing and mentoring of younger reporters," said Peter Copeland, editor and general manager of Scripps Howard News Service. "He was smart and funny, and even in a business that can be cynical, he was optimistic and hopeful. He will be missed on our desk and in our hearts."
Anderson was born Dec. 18, 1949, in El Cajon, Calif., where he attended public schools and played flute in a Rose Bowl parade marching band. He earned a degree in English literature at San Francisco State University, after also attending California State University at San Diego to study flute and music composition.
In December 1985, he joined the staff of the Daily Californian in Berkeley, Calif , as special sections editor. In 1986, he became arts editor there.
In 1987, Anderson signed on at San Francisco Magazine as associate editor. From 1988 to 1990, he was a news and features copy editor at the San Francisco Examiner. After a stint at the Seattle Post-Intelligencer as a features copy editor, he joined the Seattle Times to edit features. There, he created a humorous daily celebrity column called "Seen, Hear, Said."

At Scripps Howard News Service, Anderson penned a similar column, called "Glitterati," and edited entertainment, features and news stories.

His abiding passions included literature, history, anthropology and the Velvet Underground musical group. At the time of his death, Anderson was working on two books, one on pop culture and the other on his family's history.

He is survived by his wife of 12 years, Sandra Schneider, who is an acting art director of the Washington Post Sunday magazine. He is also survived by his sister, Vanessa Kibbe of Tujunga, Calif. His parents, Verena and Lloyd Anderson, died earlier.